---
---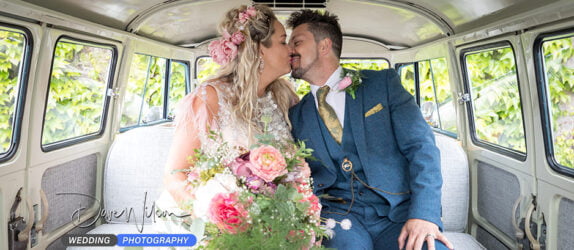 Choosing a wedding photographer is one of the most important decisions a couple will make while planning their wedding. After all, the photographer will be responsible for capturing the memories of one of the most important days of their lives.
But with so many options and factors to consider, it can be overwhelming to know where to start. In this blog post, we'll discuss some key factors that a couple should consider when selecting their wedding photographer.
Style: The first thing to consider is the photographer's style. Does their portfolio match the aesthetic that the couple is going for? Are their images posed or candid? Do they use natural light or flash? It's important for the couple to find a photographer whose style resonates with their vision for the wedding day.
Experience: The next factor to consider is the photographer's experience. Does the photographer have experience shooting weddings? How many weddings have they shot? A seasoned wedding photographer will have the knowledge and skills to handle any unexpected situations that may arise during the wedding day.
Personality: The couple should also consider the photographer's personality. Will they be easy to work with? Will they make the couple feel comfortable in front of the camera? It's important to find a photographer who is professional, yet also personable and easy to communicate with.
Reviews: Reading reviews from past clients can be a great way to gauge the photographer's reputation and level of satisfaction. Look for reviews that specifically mention the photographer's professionalism, responsiveness, and quality of work.
Pricing: Of course, pricing is also an important factor to consider. The couple should have a clear understanding of the photographer's pricing structure and what is included in their packages. It's important to find a photographer whose pricing fits within the wedding budget, without sacrificing quality.
Availability: Finally, the couple should confirm the photographer's availability for the wedding date. It's important to book the photographer well in advance to ensure that they are available on the desired date.
In conclusion, choosing a wedding photographer is a decision that should not be taken lightly. By considering these key factors, a couple can find a photographer who will capture the memories of the special day in a way that matches their vision and style.
To see my reviews click here, and to see examples of my pricing click here.
Thanks for reading and I very much hope to meet you soon!